Welcome to Nebraska's Ag and Economic Development Summit
hosted by Governor Jim Pillen.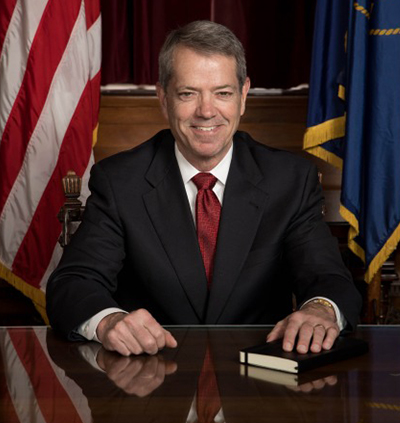 As Nebraskans, we want to see our graduates start careers here, find high-quality and affordable homes, and raise their children in our communities. We want to see grandparents retire in Nebraska—not move to Florida or Arizona. And we want our businesses to create, build, and innovate so that the Cornhusker State becomes a magnet for opportunity seekers across America. The Governor's Ag and Economic Development Summit convenes key leaders to strategize how to achieve this vision.
At the Summit, we'll celebrate our state's great momentum. We're growing agriculture and our economy, cutting taxes, expanding broadband, and investing in highway construction. We've taken major steps to protect and develop our water resources. We've also made historic investments in mentorships, internships, and career-focused education.
Conditions are ripe for the Good Life to grow. But it's going to take strong leadership to seize the moment. We must figure out how to add to our workforce. We have to guard against unfounded attacks on our agriculture. And we need to position Nebraska to meet the fuel and energy needs of a changing economy. These issues will be challenging to solve, but together we can! Please join us for this year's Summit as we set the tone for the future of Nebraska.
Reception/Banquet
Date: Tuesday, August 8th
Reception – 6:00pm
Dinner & Awards – 7:00pm
Summit
Date: Wednesday, August 9, 2023
8:00 a.m. – 4:30 p.m.